It's Time to Remodel Your Charlotte Kitchen or Bathroom
Hire Hopedale Builders for all of Your Kitchen Remodeling Needs in Charlotte, NC

The kitchen is often referred to as the heart of the home, and for most families in Charlotte, it's the hardest-working room in the house. It's the place where you cook food to nourish your loved ones and where you gather with friends and family. Creating a custom kitchen remodel with us can include:
Gutting the existing space
Opening walls for improved sightlines and circulation
New custom inset cabinetry, countertops, and backsplash
New plumbing fixtures, lighting, and flooring
Additional space, e.g., butler's pantry, bar, mudroom, etc.
Looking for inspiration and ideas? You can explore our latest remodeling projects in neighborhoods such as Dilworth
Myers Park, Sharon Woods, Elizabeth, Plaza Midwood, and Montibello. Feel free to call 704-372-2696 to speak with us (your remodeling contractor in Charlotte, NC) about your plans to make your home look better than ever. For more information on pricing, download our free Kitchen & Bath Remodeling Cost Guide eBook!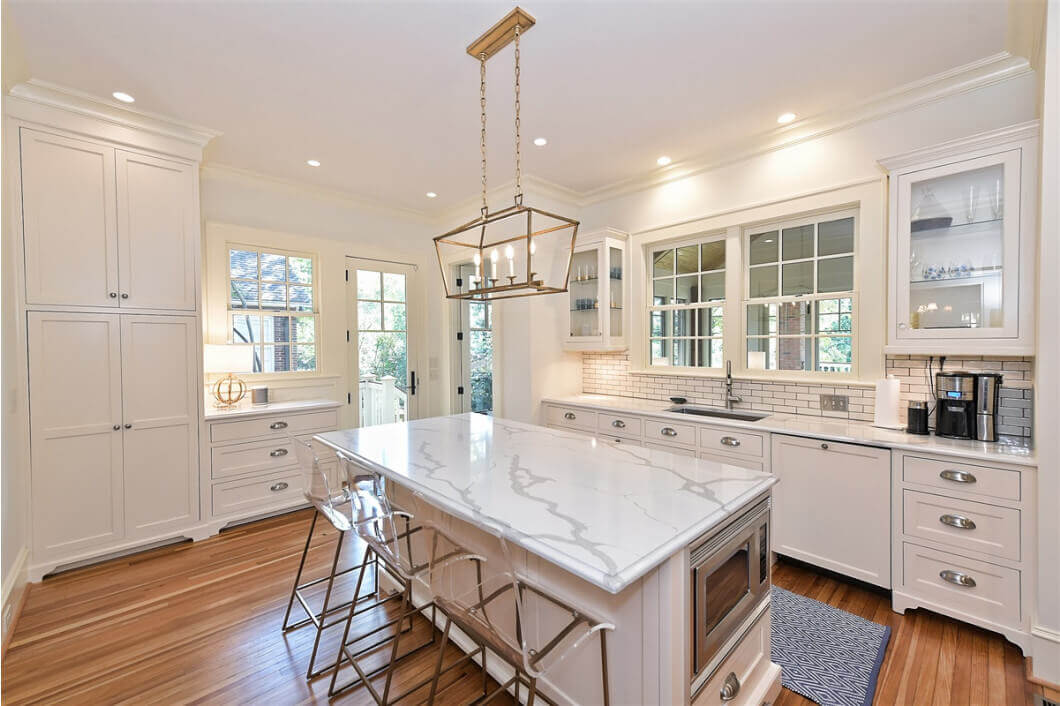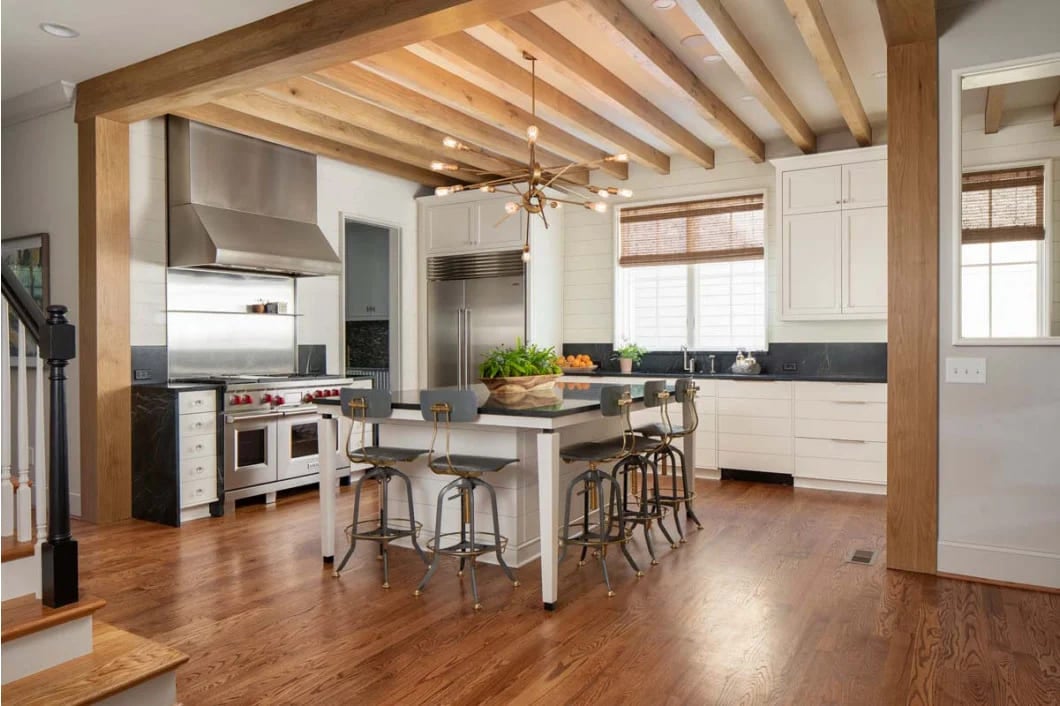 Hire Hopedale Builders for all of Your Bathroom Remodeling Needs in Charlotte, NC
The primary bathroom is the second hardest-working room in the house, after the kitchen. It has a dual function of being practical and efficient for the panicked morning rush while also serving as a retreat for the evening or weekend wind-down. A custom bath remodel may consist of:
Gutting the existing space
New custom cabinetry and countertop
New plumbing fixtures, lighting, and flooring
New walk-in shower, tiled to the ceiling with options of curbless entry, steam unit, or
multi-head system
Large, free-standing soaking tub
When it comes to home improvement in the Charlotte area, Hopedale Builders can help you refine your vision and develop a remodeling plan that fits your budget and priorities. Whether you're the person who is looking for an efficient bathroom or a home spa, we've got you covered!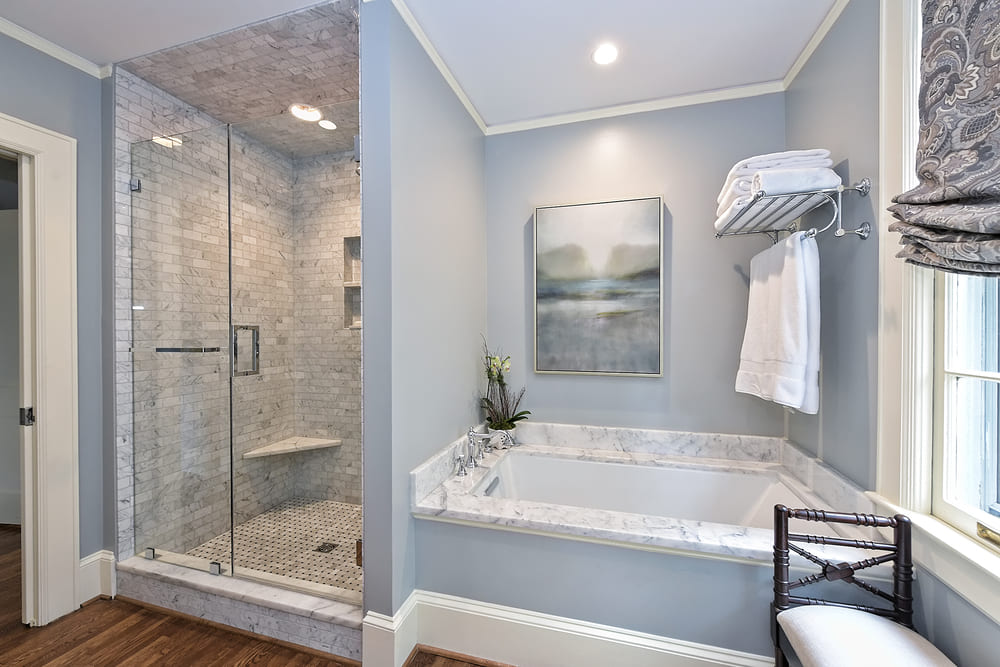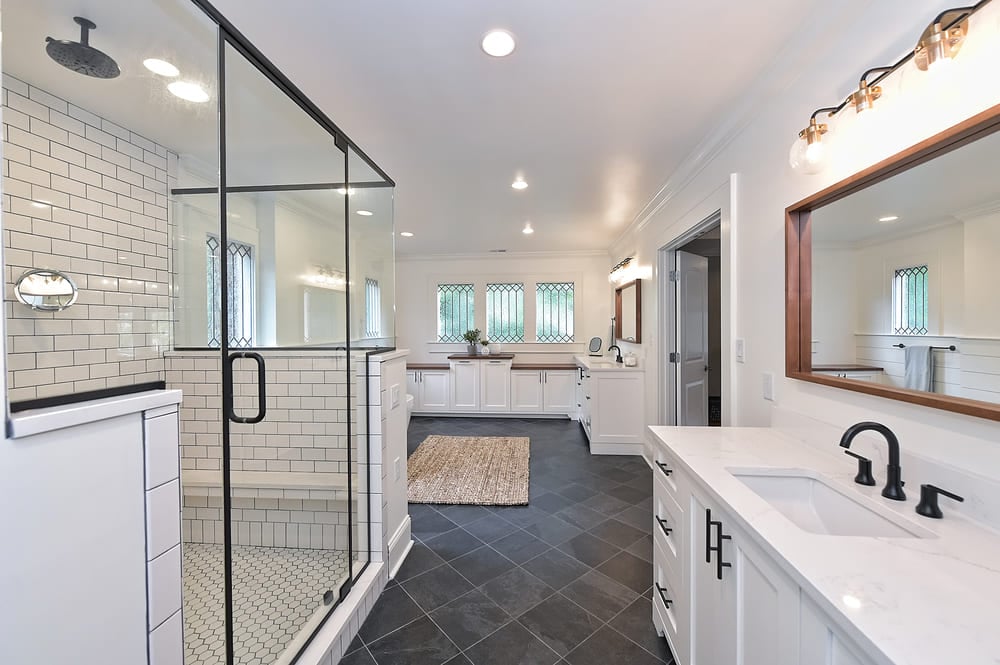 Let Hopedale Builders Give Your Charlotte, NC Kitchen or Bathroom a Well-Deserved Makeover
Are you sick of trying to cook in a cramped kitchen? Do the fixtures and decor in your bathroom look like they're stuck in the 1950s? If you don't love the way your home looks, upgrade it. Hopedale Builders, Inc. provides top-quality kitchen and bathroom renovations in Charlotte, North Carolina. The Hopedale Builders crew can handle all aspects of your renovation. Trust us to:
Paint your walls bright, welcoming colors
Install brand-new plumbing fixtures
Replace your outdated countertops
Upgrade the flooring in your bathroom and kitchen
Install durable, modern cabinets in your kitchen

Are you ready to get started? Contact Hopedale Builders today to start drafting plans for your brand-new kitchen or bath in Charlotte, North Carolina. If you're still unsure about working with us, read what others think of our work of our testimonials page.