Build the Home of Your Dreams
CONTACT A CUSTOM HOME CONTRACTOR TODAY
Hire Hopedale Builders, as your custom home contractor in Charlotte, NC
Look around your house. Do you like where you live? If you don't, it's the perfect time to make a change. Hopedale Builders, Inc. works hard to make the Charlotte, North Carolina area even more beautiful. Our custom homes and remodeled properties look great and add value to our community.

Are you ready to brighten up your home? Contact Hopedale Builders today to get started on your project.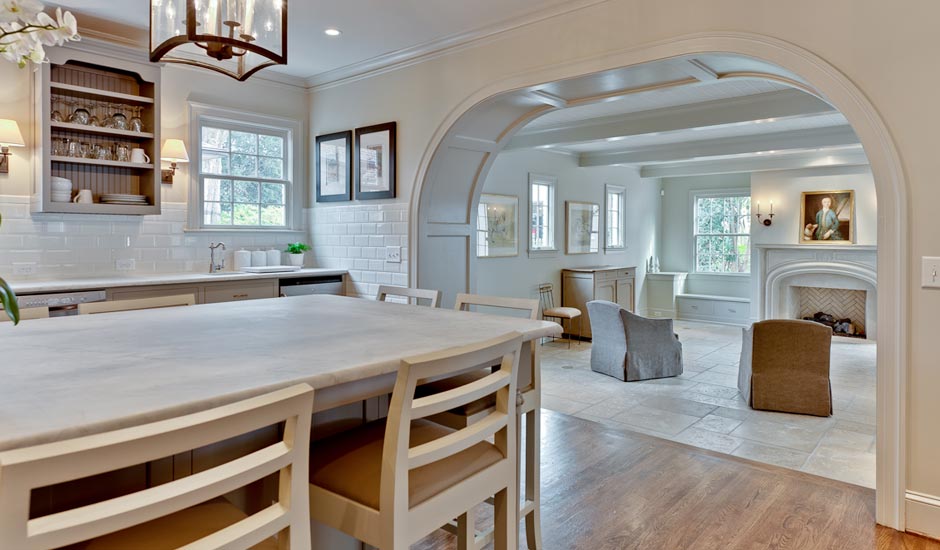 Trust our Charlotte, NC home builders and remodelers to restore your home's beauty
Remodeling or building a house requires an expert's touch. Hire the Hopedale Builders crew to:
BUILD YOUR CUSTOM HOME FROM THE GROUND UP

---
REMODEL YOUR BATHROOM AND KITCHEN

---
BUILD AN ADDITION OR EXPAND YOUR ROOMS

---
CREATE AN OUTDOOR SPACE FOR COOKING OR ENTERTAINING

---
REPLACE YOUR OUTDATED CABINETRY, FLOORING AND PLUMBING FIXTURES

---
Create the home you've always wanted out of the one you already live in. Reach out to Hopedale Builders right away to learn more.
5 REASONS TO CHOOSE HOPEDALE BUILDERS FOR YOUR CONSTRUCTION
Don't settle for anything less than excellent construction service. Choose Hopedale Builders because:
We're experienced. Hopedale Builders has been in business since 1997 in Charlotte, NC.
We love our community. We are owned and operated by a local Charlotte family.
We're committed to quality. Our contractors work hard to provide superior work to every client.
We have integrity. We pride ourselves on the honest and open communication we have with clients.
We're affordable. You shouldn't have to drain your savings to live in a home you love.
What are you waiting for? Call 704-372-2696 right now to speak with a custom homebuilder in Charlotte, North Carolina about your plans to upgrade your home.